File: 6ejxknagiwakenwhibeln9stvrjlqi.mp4
Size: 1.38 GB
Duration: 34:10
Resolution: 1920x1080
Format: mp4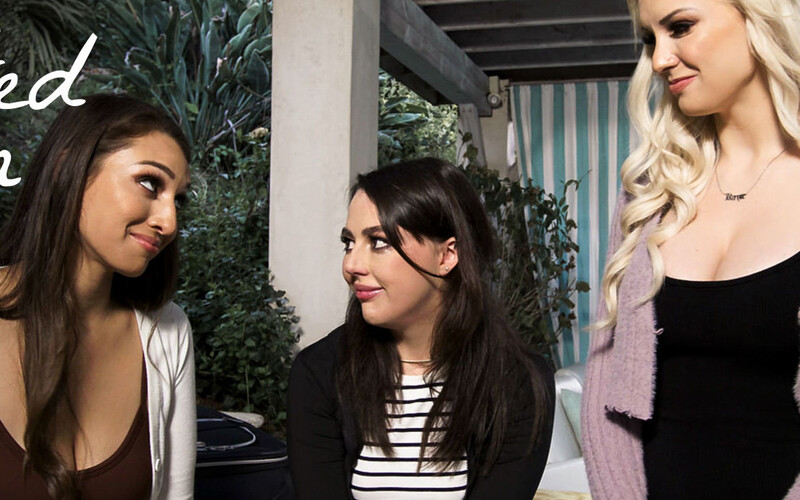 Description:
A lesbian couple, Kenzie Taylor and Bella Rolland, are surprised to discover that an unfamiliar young woman is inside their pool cabana. Kenzie is upset at first, but Bella points out that maybe this person needs help, and suggests they should talk to her. The couple approaches the young woman, Whitney Wright, who is clearly distraught and has nowhere to stay. The couple invites her into their house, saying she can freshen up and take a shower.
After showering and changing into fresh clothes, Whitney looks like she's feeling a bit better. She thanks Kenzie and Bella for their kindness, and they ask her if she wants to talk about her situation, promising they won't judge her. Whitney explains that she used to live with her boyfriend, but when he snooped in her private journal and found out she was starting to have dreams and fantasies about being with women, he was furious and kicked her out of the house. Kenzie and Bella are sympathetic, and Kenzie says that when she first came out as a lesbian, her family kicked her out too.
Kenzie and Bella agree to let Whitney stay for as long as she needs. Bella moves closer to Whitney to give her a comforting hug, and Whitney is so moved that she kisses Bella. Kenzie and Bella are surprised, but Whitney admits to a long-held fantasy of being cared for by an attractive couple. Kenzie and Bella decide to guide Whitney through her first lesbian sex encounter, which leads to a unique three-way experience and a newfound polyamorous relationship. Welcome to your new home, Whitney!